Thousands of nerd culture buffs lined up to get to Rob Echat's sword demonstration at Philadephia's Wizard World Comic Con this weekend. The Cosplay-attired fans, dressed as characters from favorite movies and books, went through metal detectors and weapons checkpoints to see the master bladesmith.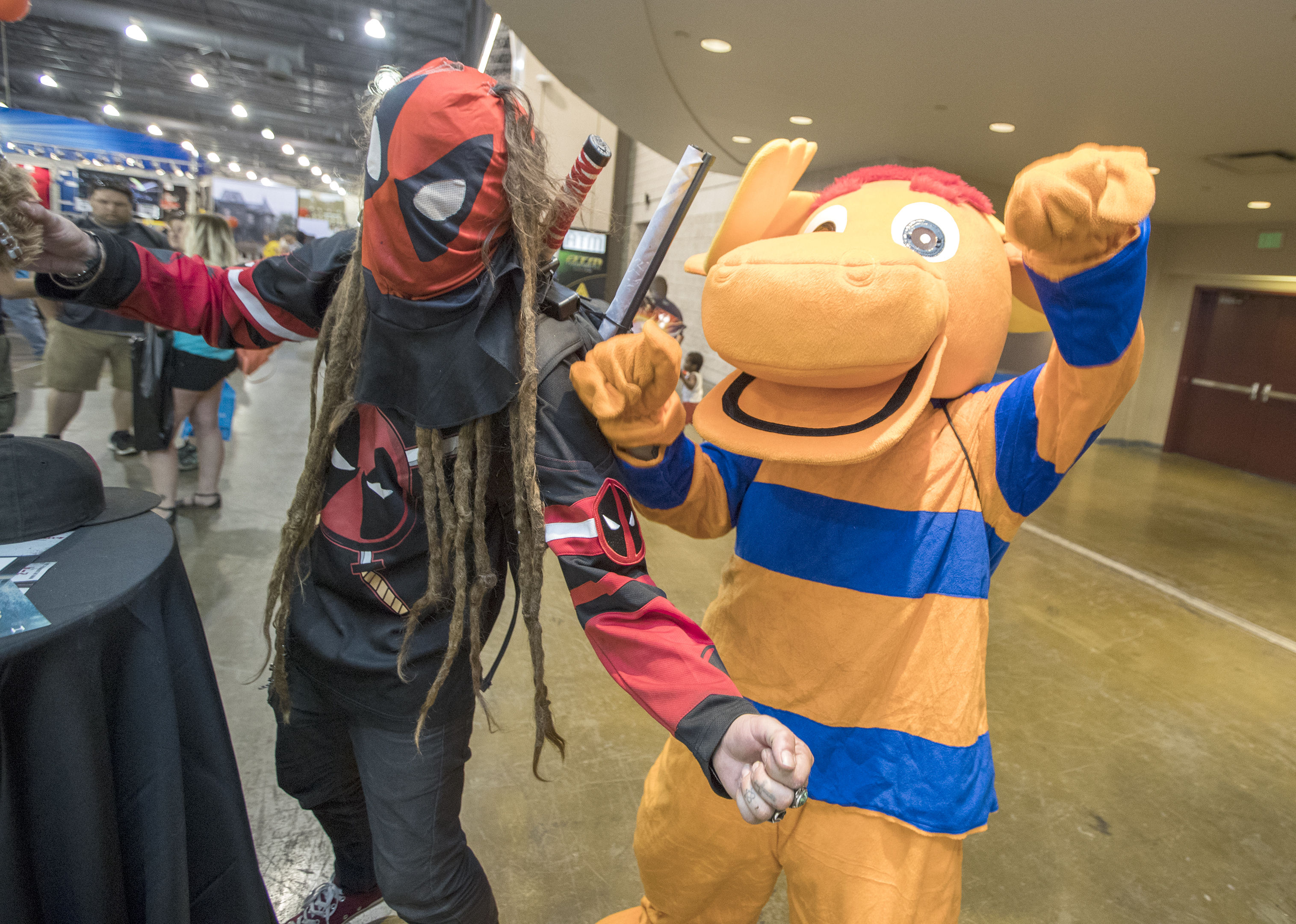 Echat, who owns Dragonsong Force– a business focused on the katana samurai blade– launched his demonstration by slicing his business card lengthwise into two thin sheets.
"There are over 30,000 bladesmiths in this country, and less than five of them are quality," Echat explained. "Most of them will take a piece of sheet steel, shape it, put an edge on it, and call it a real sword… You have to be an apprentice for 20 years before you're considered a real master bladesmith for Japanese-style blades."
His Dragonsong Force booth, one of three specializing in katana blades at the convention, was nestled among a variety of stands and stages. To the east, Artist Alley housed comic book, graphic novel, and anime artists and their wares, while the convention's center to the west played host to celebrities such as Chuck Norris, Lou Ferrigno, and the cast of Riverdale.
Echat gave his full spiel to every potential customer. "I don't want someone to buy a sword without knowing what they're getting. Each of these swords takes between 13 and 300 hours, depending. There's a piece of my soul in them," he clarified.
His incredibly detailed pitch seemed to require some prior knowledge of sword-smithery. Sometimes even his attempts to clarify demanded a certain vocabulary.
"It's like the difference between a hammer made of our D2 and a hammer made out of 1045 carbon steel," he explained to a confused patron.
Despite the confusion, the master bladesmith said that he typically sells about 60 swords per convention, ranging from $200 to thousands of dollars. Echat's niche business fit in well at Wizard World, where fans' interests tended toward the intense and specific. Attendees in droves attended lectures such as "Running RPGs for New Gamers" and waited to speak with a beloved graphic novelist or to buy a rare comic book.
Mohammed Said, who ran the nearby Ringing Archery booth, agreed that many Con devotees were committed to their hobbies.
"I expected many of my customers to be in Cosplay," Said said. "But most of them are archers you just really love to shoot."
Read More: http://www.philly.com/philly/entertainment/geek/wizard-world-philly-swordplay-rob-echat-katana-20170604.html