As reported at Philly.com by Keith Pompey, the Philadelphia 76ers have parted ways with director of applied analytics Lance Pearson. Pearson had served the team in several capacities over the past 4 years, including starting as a basketball operations assistant before the 2013-4 season, and was not offered a new contract following the expiration of his existing deal.
New changes at the top of the organizational chart often take time to play out, and it seems as though Pearson's departure is another move away from the personnel and philosophical approach associated with former General Manager Sam Hinkie. Current President of Basketball Operations and General Manager Bryan Colangelo took over for Hinkie in April 2016 in a contentious transition, and Pearson was a clear link to Hinkie – on a personal level as well as the very existence of his job title. More importantly, the move represents a clear statement of intent by Colangelo away from Hinkie's legacy of utilizing statistic-heavy analytics in individual evaluations and team construction and towards a more traditional approach to player development that emphasizes scouting.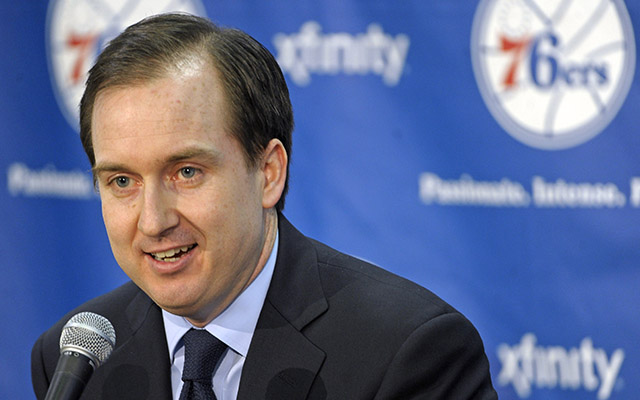 Hinkie's time in Philadelphia remains one of the most high profile, and perhaps most controversial, front office executive tenures in recent memory. Hinkie remains a famously unapologetic adherent of the use of analytics in basketball, and is one of the best known advocates of using advanced data mining techniques to determine high probability outcomes. In Philly, Hinkie's approach with the 76ers became known as "The Process", by which Hinkie accrued numerous high draft picks through sustained losing over several historically horrendous seasons and by trading away what few assets the Sixers could muster.
Hinkie's intent was to sustainability build the Sixers into a regular playoff participant and, eventually, NBA Finals competitor, but in the short term the team produced truly awful results on the court. While the work of Hinkie, Pearsonn, and others brought several young stars to the Sixers by way of the draft, the team remains a long way from being competitive. The rights to the #3 pick in the upcoming NBA draft, which talent evaluators have described as being loaded with talent, should add another weapon to Philly's growing and impressive arsenal of young players. But whether or not they reach the desired goal, Colangelo's version of The Process going forward will not involve Pearson.