Nicole Boyd, wife of Jackass and Viva La Bam celebrity prankster Bam Margera, spotted a fawn in the pond near their house who was clearly stuck and in danger.
Boyd is currently sixteen weeks pregnant with a baby boy, which she and Margera are planning on naming Phoenix. Regardless of the strenuous physical effort that it would take for a pregnant woman to rescue a deer from a muddy pond, she still put in a hard-fought effort.
Margera, a West Chester native, posted an image on his Instagram page at about 6:30 p.m. on Thursday evening of his wife attempting to keep the fawn's head above water. "A deer stuck in my pond," Margera captioned the image.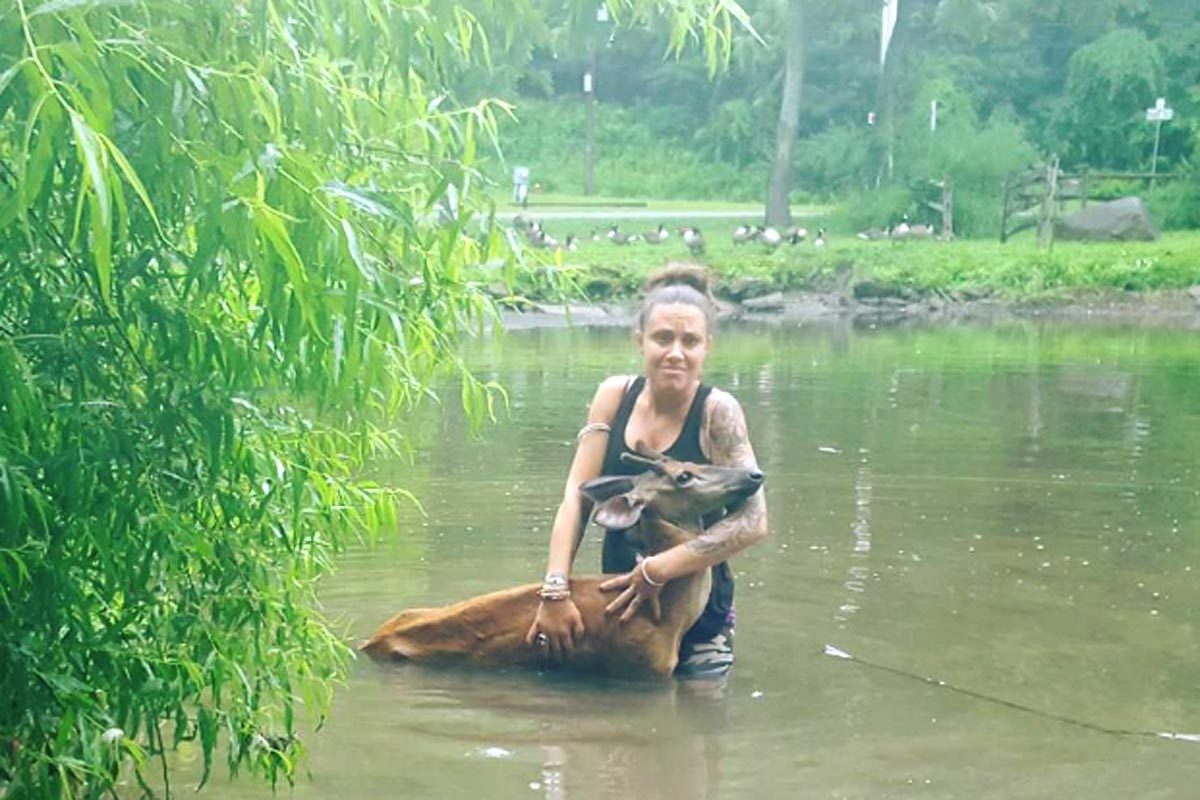 Boyd recounted the incident by phone on Friday with The Inquirer, stating, "Bam and I got home from the gym and we saw this little deer laying in the pond. He was super tired and wanted to put his head down in the water. We didn't want him to drown right in front of us."
Boyd and Margera both immediately ran into the water upon seeing the struggling deer; however, they found themselves being sucked into the quicksand-like pond themselves. Boyd maintained with the deer while Margera managed to reach land where he swiftly dialed 911.
First West Chester and Fame Fire rescue personnel appeared at the scene to try to aid in recovering the fawn from the pond. A Good Fellowship ambulance and West Chester police personnel also arrived to aid in the rescue effort.
While the rescue crews were determined to try to recover Boyd from the water first, she was insistent that they rescue the deer. Although she managed to put a floatation device under the deer to help her stay afloat, the deer was too weak and ended up dying in her arms.
Boyd stated that the deer was noticeably weak and tired. Neither she nor Margera had any clue as to how long the deer had been struggling in the water.
Chief of West Chester Fire Department, Mike Mcdonald, remarked that the deer was unfortunately deceased by the time fire department personnel arrived on the scene.
"[Boyd] tried. She gave it the effort," Mcdonald said. "We saved her, though. She is safe. She is fine."